Massive California Fire May Have Been Another Case of Arson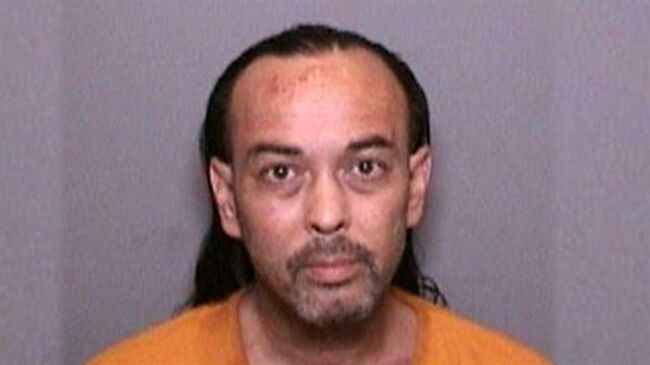 Authorities say a 51-year-old man has been taken into custody on suspicion of setting the fast-moving Holy Fire currently burning in southern California where thousands of people have been forced to evacuate.
Susan Kang Schroeder of the Orange County District Attorney's office said the suspect has been identified as Forest Gordon Clark. He was being held in lieu of $1 million bail and is expected to be charged with aggravated arson affecting multiple structures, criminal threats and resisting an executive officer Thursday morning.
Since breaking out Monday afternoon, the Holy Fire has blackened more than 9,600 acres, destroyed more than a dozen cabins and is only 5 percent contained.
Orange County Fire Authority Battalion Chief Shane Sherwood said the fire began "around and near" Clark's cabin in Holy Jim Canyon. Specifics on what led to the man's arrest are unclear, but the chief said witness statements and "physical findings" at the scene let them to believe Clark was responsible for setting the massive blaze.
"As far as exactly how it was started, we're still working through some of that evidence," Sherwood said.
Volunteer Fire Chief Mike Milligan, who has a cabin in the area, told the Orange County Register that Clark has feuded with neighbors in the past. He also saw Clark running through the area screaming, and sent an email to the chief warning him that "this place will burn."
The fire was first reported on Monday, just after 1 p.m. near Holy Jim Canyon and Trabuco Creek roads and is currently being fueled by thick, tinder-dry brush that hasn't burned in nearly 40 years.
The size of the blaze increased in size after jumping the North Main Divide dirt road burning into the Lake Elsinore area of Riverside county.
Nearly 20,000 people have been forced to evacuate as the fire creeps closer to Riverside county. Mandatory evacuations have been issued for McVicker Canyon, Rice Canyon, Horsethief Canyon, Glen Eden, El Cariso Village, Sycamore Creek and Rancho Capistrano, along with the Ortega (74) Highway corridor from the Lookout restaurant to the Nichols Institute.
Officials with the Menifee Unified School District say all schools will be closed on Thursday due to poor air quality caused by the fire.
Only 450 firefighters have currently been assigned to the blaze. Because of the 18 wildfires currently burning across the state of California, firefighting personnel and resources have been stretched thin.
"Fire will continue to spread southeast and north with only limited spread to the west," according to a Cleveland National Forest statement. "The lack of resources for direct attack will allow the fire to spread into new areas and align for strong head-fire runs and potential for an 'Elsinore' downslope event."
Firefighters say they're also worried about the so-called "Lake Elsinore Winds" which typically kick up in the afternoon in the area of Lake Elsinore, which is located just south and east of the fire.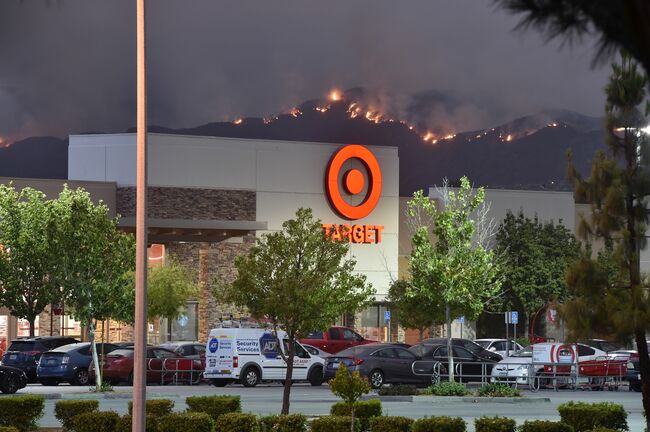 Weather conditions weren't helping firefighters either. The heat has been relentless in Southern California over the last few days as residents swelter through the latest heat wave. With temperatures exceeding 100 degrees and humidity dropping below 15 percent, conditions condusive to extreme fire behavior and heat illnesses were present, the U.S. Forest Service said.
A U.S. Forest Service spokesperson told reporters that more than a dozen cabins in Clark's neighborhood had burned, but Clark's cabin, had not been damaged by the fire.
Orange County Supervisor Todd Spitzer said if Clark is convicted, he needed to "suffer the fullest punishment of the law."
"This is a monster," Spitzer said. "Who would go out with low humidity and high winds and the highest heat temperatures this time of the year and intentionally set the forest on fire? ... He's literally destroyed our forest."
Spitzer also said the Holy Fire should be renamed to the "Holy Hell" fire because of how much damage it had done so far.
Photos: Orange County Sheriff's Department & Getty Images